Tatsinkaya to Tempelhof
Check out two small games in great package!

First up is "Balck Friday". Wait a minute. Don't we mean BLACK Friday?

Nope. It's "Balck Friday", as in German General Hermann Balck. In the winter of 1942, his crack 11th Panzer Division fought an amazing series of battles along the Chir River in response to the Soviet surprise attacks that surrounded Stalingrad. It has been called one of the finest divisional actions of all time.

Bottom line, as single Panzer division, fighting one day after another (frequently after overnight marches) pretty much destroyed an entire Soviet tank army. And more.

But it's a virtually unknown story, as the disaster of Stalingrad and Manstein's relief effort (our own Wintergewitter game) get all the headlines. It may be hard to imagine, but minus Balck's extraordinary fire-brigade work, Stalingrad would have been much, much worse!

Barely two weeks later, on Christmas Day (a Friday) Balck and his units were called upon once again. They HAD to stop a Soviet probe deep behind the porous German lines aimed at knocking out the airfield at Tatsinkaya supplying the Stalingrad Pocket. ATO spotlights Balck's remarkable efforts with this complete game.

With 100 die cut counters, a full color 8.5" x 11" map and just 4 pages of rules, you'll be able to explore this one shining exploit during a very "dark December" for the Axis.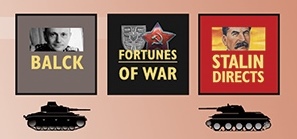 Then journey over 2,200 km west to enjoy the second item in this package with "On to Berlin!". Not a complete game by itself, this expansion kit is for our Fortress Berlin game, first published in ATO Magazine #8. This design examines a very real Allied plan ("Operation Eclipse") to seize Berlin ahead of the Soviets - using a mere six airborne divisions! A mix of veteran and green paratroops and glider units must land and seize the five airfields in and around Berlin including the Nazi showcase airport, Tempelhof. The Allies must then expand their airheads and battle rapidly converging German troops till Allied relief forces can thrust eastwards to link up.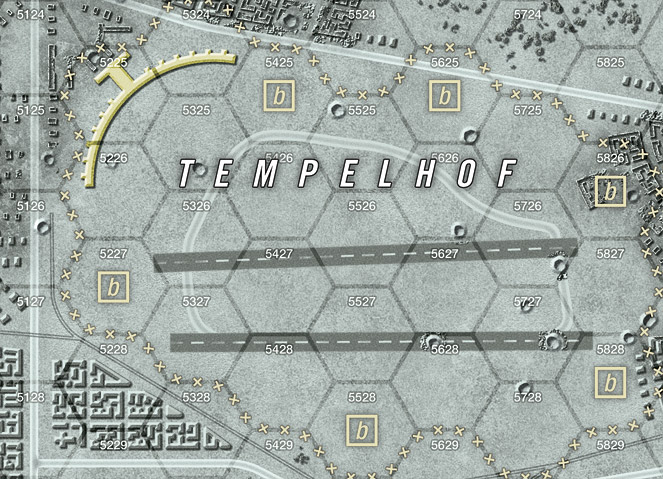 With 80 additional mounted die-cut counters for your Fortress Berlin game, and around 5 pages of rules, discover what chances the Allies really had of grabbing Berlin from the air, and bringing about an earlier end to the war.

You must own a copy of Fortress Berlin to use this On to Berlin! kit.
Like the topic, designer, or types of challenges in this game?
You may also be interested in this product: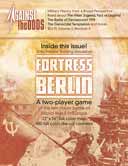 08 - Fortress Berlin