Find us on Facebook
That's right, come visit our Facebook page, catch the latest news, and learn the story behind our first issue's cover image. Read more…
In the current issue #41 (Apr 2013):


A small town sitting astride an importantcrossroads, held by a very mixed bag of defenders in the middle of the worst winter in decades. Surrounded, greatly outnumbered, and subjected to almost constant attack. Bastogne? Not quite. see more…
New games under consideration
Read about some of our exciting upcoming projects and let us know which ones should appear next in ATO. see more…
Turning Point Simulations


Our sister game division, Turning Point Simulations, is now open for business and shipping games. Visit their website to learn more about their action packed series of 20 wargames with hard mounted maps! see more…
New and Improved Game boxes
Perfect for magazine and DTP games and for protecting your collection against the ravages of time. see more…
First Release by Last Stand Games


Stalingrad: Verdun on the Volga (S:VoV) by designer Mike Rinella, will be our first release. It's a new regimental scale game of the two-month struggle for control of the 30-kilometer long industrial town that sat on the West Bank of the Volga River. see more…
New "Way of War" pack available
ATO presents "The Way of War" series, each offering a three-issue package which provides insight into the historical mind-set of a country, all at a special price. A price like this is almost "buy 2, get one free." see more…
Missed the last issue?


The Battle of the Boyne might be considered the last battle of the English Civil War—a conflict that had spilled into both Scotland and Ireland along the way.

The Battle of the Boyne might also be considered a transition point in military technology…the last of the matchlocks and pikes and the first of the flintlocks; a final time when cavalry caracole competed with pressing home a charge. see more…
Visit the ATO Chandlery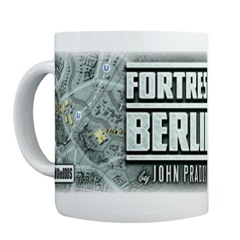 You can now order official Against the Odds apparel and gifts from us - perfect for you and that special gamer you know! see more…
FAQ of the week
What's your phone number? I want to talk to you. learn more here…
Web site redesigned!
Our website has been redesigned and upgraded! We now offer a full, encrypted shopping cart for credit card, PayPal, and postal orders. Sign up today for a free account via the "MyAccount" page and see the status of your web orders, check on your subscription status, get timely news and offers by e-mail, and vote online for your favorite titles In The Pipeline to determine what will appear in ATO! Go to the Search page and look for games that pique your interest by searching by title or on terms like "cavalry" or "retreat".
Questions?
sales@atomagazine.com