Find us on Facebook


That's right, come visit our Facebook page, catch the latest news, and share your thoughts about ATO with us! Read more…
Up next: Issue #47:


Arctic Disaster is a simulation of one of the most bitter naval convoy runs of the Second World War: PQ-17. Designer Mark Stille (North Wind Rain, Imperial Sunset, Hungarian Nightmare, and Wintergewitter brings us his fresh insights on why even today this grim naval battle fight continues to raise unanswered questions on the command and responsibility of both sides. see more…
New games under consideration
Read about some of our exciting upcoming projects and let us know which ones should appear next in ATO. see more…
Turning Point Simulations


Our sister game division, Turning Point Simulations, is now open for business and shipping games. Visit their website to learn more about their action packed series of 20 wargames with hard mounted maps! see more…
New and Improved Game boxes
Perfect for magazine and DTP games and for protecting your collection against the ravages of time. see more…
Now Available! First Release by Last Stand Games


Stalingrad: Verdun on the Volga (S:VoV) by designer Mike Rinella, will be our first release. It's a new regimental scale game of the two-month struggle for control of the 30-kilometer long industrial town that sat on the West Bank of the Volga River. see more…
New "Way of War" pack available
ATO presents "The Way of War" series, each offering a three-issue package which provides insight into the historical mind-set of a country, all at a special price. A price like this is almost "buy 2, get one free." see more…
Missed the last issue?


Most wargames come to us with a comfortable distance in time, covering events that happened long ago. We can explore the details in history books and commemorate the decades or even centuries that have passed since "the end of the war." see more…
Visit the ATO Chandlery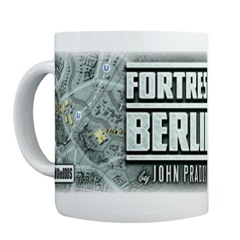 You can now order official Against the Odds apparel and gifts from us - perfect for you and that special gamer you know! see more…
FAQ of the week
Help! I've tried to access my account, view the cart and the checkout page on your site. The reply I receive is my browser cannot connect to your secure web pages. What should I do? learn more here…
Web site redesigned!
Our website has been redesigned and upgraded! We now offer a full, encrypted shopping cart for credit card, PayPal, and postal orders. Sign up today for a free account via the "MyAccount" page and see the status of your web orders, check on your subscription status, get timely news and offers by e-mail, and vote online for your favorite titles In The Pipeline to determine what will appear in ATO! Go to the Search page and look for games that pique your interest by searching by title or on terms like "cavalry" or "retreat".
Questions?
sales@atomagazine.com