Find us on Facebook


That's right, come visit our Facebook page, catch the latest news, and share your thoughts about ATO with us! Read more…
Next Issue #59: Blind Faith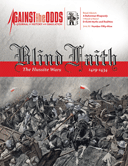 In A.D. 1415, at the Council of Constance, Jan Hus and Jerome of Prague, two church reformers from Bohemia, were burnt at the stake for heresy. In the years that followed, outrage over the executions convulsed civil society in Bohemia, a fief of the Holy Roman Empire. Now, with Bohemia in rebellion as well as consumed by heresy, the Emperor Sigismund must wage war to both extirpate the heresy and secure his throne Learn more and pre-order it now…
New games under consideration
Read about some of our exciting upcoming projects and let us know which ones should appear next in ATO. see more…
Turning Point Simulations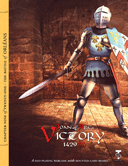 Our sister game division, Turning Point Simulations, is open for business and shipping games. Turning Point Simulations has created a new sort of gaming experience…classy, rather small, boxed, mounted boards or quality playing cards…all games with low complexity but high challenge and play value. Visit their website to learn more about their action packed series of 20 wargames! see more…
New "Way of War" pack available
ATO presents "The Way of War" series, each offering a three-issue package which provides insight into the historical mind-set of a country, all at a special price. A price like this is almost "buy 2, get one free." see more…
Missed the last issue?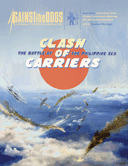 The Battle of Midway was fought between seven carriers. Compare this to the Battle of the Philippine Sea which featured a total of 24 carriers on both sides! It was simply the largest carrier battle of all time which will never be surpassed. Clash of Carriers uses the same game system as Imperial Sunset (in ATO #17) which stresses playability over complexity. Random activation allows air and naval forces to maneuver and attack. see more…
Visit the ATO Chandlery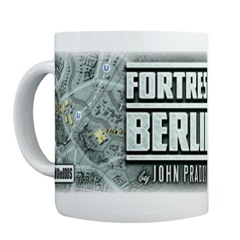 You can now order official Against the Odds apparel and gifts from us - perfect for you and that special gamer you know! see more…
FAQ of the week
I'm a subscriber, but for whatever reason, the last issue never arrived at my address. What should I do? learn more here…
Web site redesigned!
Our website has been redesigned and upgraded! We now offer a full, encrypted shopping cart for credit card, PayPal, and postal orders. Sign up today for a free account via the "MyAccount" page and see the status of your web orders, check on your subscription status, get timely news and offers by e-mail, and vote online for your favorite titles In The Pipeline to determine what will appear in ATO! Go to the Search page and look for games that pique your interest by searching by title or on terms like "cavalry" or "retreat".
Questions?
sales@atomagazine.com