57 - A Crowning Glory
Even weeks before Trafalgar, by August 1805 the newly crowned Emperor Napoleon Ier, had come to understand his plans required action on land. More specifically, he had to defeat his continental enemies in order to secure his continued power. Britain, Russia and Austria (collectively known as the "Third Coalition") were allied against him and, since he couldn't get at the British on their island fortress, and Russia was too far away to allow for the required quick victory, he was left with invading Austria.
Rapidly surrounding and capturing the main Austrian Army at Ulm, December found Napoleon facing Austerlitz (modern day Skavkov u Brna) to the east in southern Moravia at the end of a very stretched supply line. He also appeared to be slightly outnumbered by a Coalition army made up of the remnants of Austrian forces, plus a sizable Russian contingent.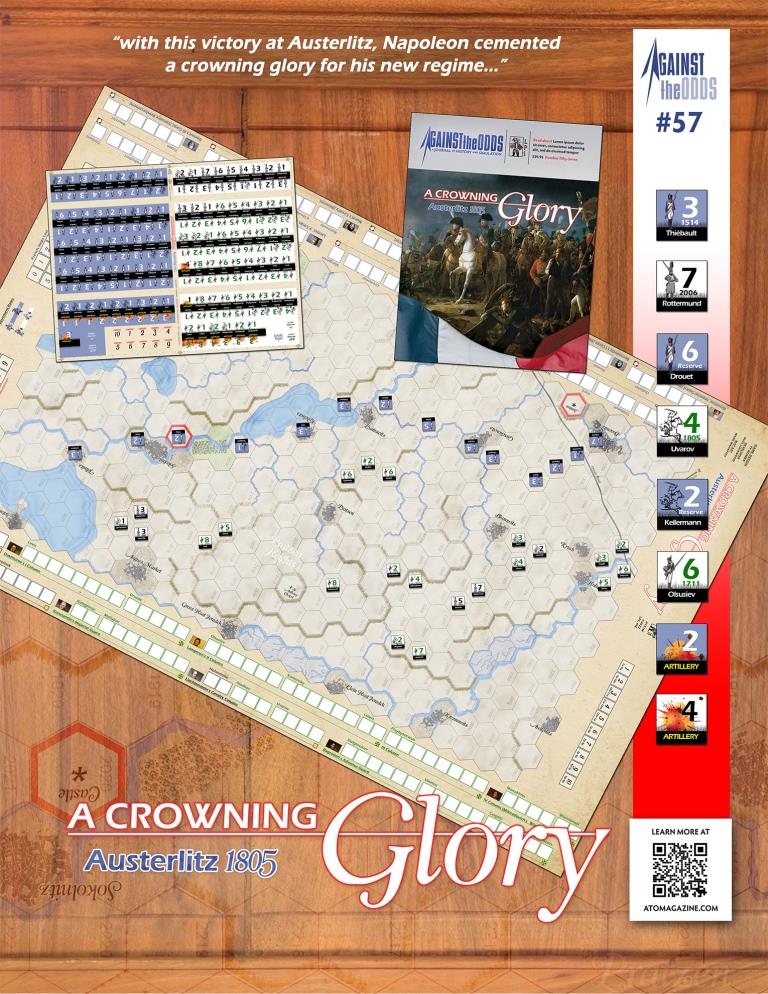 Feigning weakness, Napoleon lured the Coalition force into attacking his own right flank (where he wanted them to), then counterpunched through the Coalition center to encircle most of them. Austria and Russia were crushed, and with this victory, Napoleon cemented his hold on his own throne. It was...a crowning glory for his new regime.
This two-player grand-tactical simulation by Ty Bomba presents the battle generally considered to have been Napoleon's greatest victory. Both players have the opportunity to attack and defend, but the main burden of the offensive resides with the French player. His opponent, the Allied player, commands the Austrian and Russian units. Each hexagon on the map represents 600 yards (~550 meters) from side to opposite side. The infantry and cavalry units represent both brigades and divisions on each side. Each full turn represents one hour of 'real time.'
A Crowning Glory and issue #57 of ATO:
Map - One full color 22" x 34" hex mapsheet.
Counters - 216 full color 9/16" die-cut pieces
Rules length - 12 pages
Charts and tables - 2 pages
Complexity - Low
Playing time - Up to 4 hours
How challenging is it solitaire? - Poor
Design - Ty Bomba
Development - Russ Lockwood
Graphic Design - Mark Mahaffey

Like the topic, designer, or types of challenges in this game?
You may also be interested in this product: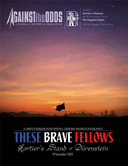 39 - These Brave Fellows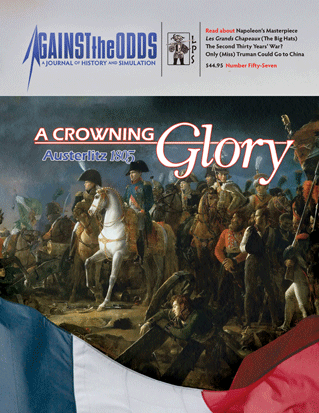 View Larger Image
Read more about this game on Consimworld.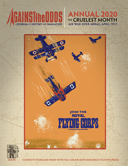 A dreadful offensive on the Western Front in 1917 that would be called the "Battle of Arras" but remembered far better for what the Royal Flying Corps called it-- "Bloody April." Still flying mostly outdated aircraft, General "Boom" Trenchard insisted on constant offensive actions and round-the-clock missions for recon, artillery spotting, mapping, etc. Facing up against the likes of Baron von Richthofen's Jasta 11, the results were woeful losses. To the RFC's credit, they continually fulfilled the missions, despite the losses.

The Cruelest Month looks at this struggle, with the focus primarily on air operations and ground battle abstracted. As the British player, you must marshal your limited numbers of fighters to help secure the skies for your 2-seater observation craft. As the German player, you will employ your well-armed modern fighters against waves of RFC planes that simply keep coming, regardless of how many you shoot down.

And, as always, this Annual features an "extra-size" magazine, with in-depth accounts of the history behind the games, plus other articles. Make yourself the proud owner of this challenging look at the "horrors" men would inflict - and endure - to command the sky.

See more…
Sign up for yours today when you subscribe, or with your next re-subscription.