Find us on Facebook


That's right, come visit our Facebook page, catch the latest news, and share your thoughts about ATO with us! Read more…
Up next - Issue #51: "Almost A Miracle!"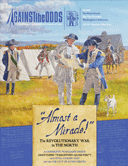 When asked about it, years after it ended, George Washington said that the American Victory was "little short of a standing miracle."
"Almost a Miracle!" uses our successful "Tarleton's Quarter!" as a game engine starting point to bring the Northern "half" of the American Revolution into play. see more…
New games under consideration
Read about some of our exciting upcoming projects and let us know which ones should appear next in ATO. see more…
Turning Point Simulations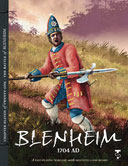 Our sister game division, Turning Point Simulations, is open for business and shipping games. Turning Point Simulations has created a new sort of gaming experience…classy, rather small, boxed, mounted boards or quality playing cards…all games with low complexity but high challenge and play value. Visit their website to learn more about their action packed series of 20 wargames! see more…
New and Improved Game boxes
Perfect for magazine and DTP games and for protecting your collection against the ravages of time. see more…
Now Available! First Release by Last Stand Games


Stalingrad: Verdun on the Volga (S:VoV) by designer Mike Rinella, is our first release. It's a new regimental scale game of the two-month struggle for control of the 30-kilometer long industrial town that sat on the West Bank of the Volga River. Hard-mounted maps, large counters, and a full color rules book. see more…
New "Way of War" pack available
ATO presents "The Way of War" series, each offering a three-issue package which provides insight into the historical mind-set of a country, all at a special price. A price like this is almost "buy 2, get one free." see more…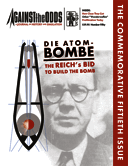 In late 1941, senior officials across Germany were becoming increasingly aware that Operation Barbarossa would fail somewhere short of Moscow. Many worriedly began looking for an "out."
General Fromm, in charge of the Army Weapons Office, turned his attention to an extraordinary proposal by Germany's leading physicists to unlock the secrets of the atom and provide limitless power, and a possible war-winning explosive device, the atomic bomb. see more…
Visit the ATO Chandlery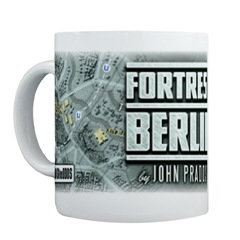 You can now order official Against the Odds apparel and gifts from us - perfect for you and that special gamer you know! see more…
FAQ of the week
I'm a subscriber, but for whatever reason, the last issue never arrived at my address. What should I do? learn more here…
Web site redesigned!
Our website has been redesigned and upgraded! We now offer a full, encrypted shopping cart for credit card, PayPal, and postal orders. Sign up today for a free account via the "MyAccount" page and see the status of your web orders, check on your subscription status, get timely news and offers by e-mail, and vote online for your favorite titles In The Pipeline to determine what will appear in ATO! Go to the Search page and look for games that pique your interest by searching by title or on terms like "cavalry" or "retreat".
Questions?
sales@atomagazine.com