28 - "Tarleton's Quarter!"

"Tarleton's Quarter!" is a game about the British attempt to win the American Revolution by invading the Southern colonies. The object of the British efforts in the South was to bring the four southern colonies—Georgia, North Carolina, South Carolina, and Virginia—back under British sway after almost four years of uninterrupted Continental control. Ideally, the English wanted to "restore civil government," i.e., to return the South to its status ante-bellum with British governors, taxes paid to the Crown, and no expensive garrison to enforce the situation.

The game highlights some salient aspects of this campaign. First and foremost was the effect of leadership, and the difficulty both sides had in finding leaders who were bold without being rash. Rarely did energy and sound judgement come in the same package. Also key was the terrain of the southern colonies, or rather, one feature of it: water. Water, in the form of rivers and swamps, is the dominant feature as - surprise! - it rained a lot, particularly in the Carolinas. These "facts on the ground" raise the amount of non-combat losses, like those caused by disease, which made just keeping an army intact such a headache at the time.
Most important of all was the continuing British belief in an untapped reservoir of loyalist support in the South. British army commanders knew they didn't have enough manpower to control even the southern half of the American colonies on their own. They were relying on the appearance of a "silent majority" of loyal, but previously suppressed, American subjects who would take control of those provinces swept of Continental forces. Indulge them, in as much over-confidence as your red coat will allow.
"Tarleton's Quarter!" and issue #28 of ATO
Map - One full color 22"x34" mapsheet
Counters - 280 full color 1/2" die-cut pieces
Rules length - 12 pages
Charts and tables - 2 pages
Complexity - Medium
Playing time - Up to 8 hours
How challenging is it solitaire? - Average
Design - Mike Joslyn
Development - Lembit Tohver
Graphic Design - Craig Grando
Like the topic, designer, or types of challenges in this game?
You may also be interested in these products: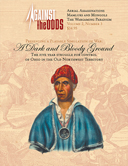 07 - A Dark and Bloody Ground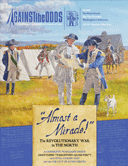 51 - "Almost a Miracle!"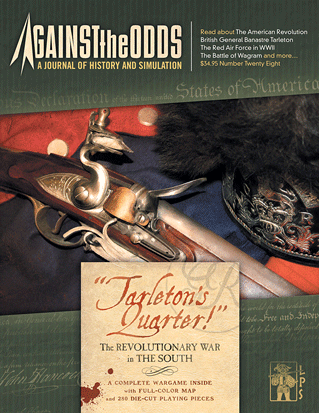 View Larger Image
See more "Tarleton's Quarter!" game graphics.
Click here to view the contents spread below (in PDF format) for this issue of Against the Odds Magazine!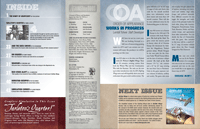 Requires Adobe Acrobat Reader version 5 or later. Free download here.
Download the rulebook for "Tarleton's Quarter!" (in PDF format).
Download some expansion rules for "Tarleton's Quarter!" (in PDF format).
Read more about this game on Consimworld.
And, the publisher of this game recommends the books below if you would like to learn even more about this campaign: