The French Way of War Pack
Three ziplock back issues for a great price!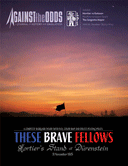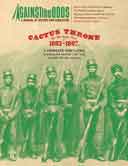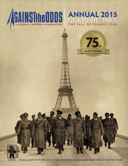 Three ziplock ATO back issues for a great price!
The French Way of War package focuses on the French Empire's arc of triumph to decline, from Napoleon's troops mastering fearful odds on their way to Vienna, the misbegotten adventure in Mexico, to the debacles of 1940.
This package also includes a special bonus entry -- you're actually getting SIX games in the set.
What a great way to introduce yourself (or a friend) to ATO games, or catch up on back issues you've been meaning to get. A price like this is almost "buy 2, get one free." Don't miss it!
These Brave Fellows
There might not have been a "sun of Austerlitz."
It was a bit after four in the afternoon. The Russians had moved a column behind Gen. Gazan into Durenstein, trapping the French. His men, though victorious up to this point, were exhausted and nearly out of ammunition, with no relief in sight. Brigadier Jean Graindorge begged Marshal Mortier to escape the encirclement by boat to avoid capture or death. Mortier's answer was clear: "No! We must not separate from these brave fellows; we must be saved or perish together!" *
Now this hardly-known battle of 1805 - fought three weeks after Ulm and three weeks before Austerlitz - can be yours to explore. Step into Mortier's shoes, in a truly "Against the Odds" situation. When the battle starts, you are outnumbered 4-1 in infantry, 20-1 in guns, and "lots' to "almost none" in cavalry. But the Russian General Kutuzov has challenges too. His men are exhausted and hard to get into motion.
* Quoted from S. Bowden, Napoleon and Austerlitz.
These Brave Fellows and issue #39 of ATO
Map - One full color 22" x 34" hex mapsheet
Counters - 216 full color 9/16" die-cut pieces
Rules length - 10 pages
Charts and tables - 2 pages
Complexity - Low
Playing time - Up to 3 hours
How challenging is it solitaire? - Good

Design - Andy Nunez
Development - Lembit Tohver
Graphic Design - Mark Mahaffey
Cactus Throne
Dissatisfied with the Mexican President's decision to halt all payments on foreign debts until the Mexican economy improved, a coalition of European Powers that included the French Empire, Spain and Great Britain agreed in 1861 to send an expeditionary corps to capture the main Mexican port of Vera Cruz and hold it until debt payments were restored. The wily Napoleon III further schemed to conquer Mexico and set up a puppet regime that would bleed Mexico of its treasures to finance a resurgent French Empire.
From 1862 through 1866, Napoleon III and his puppet Maximilian attempted to forge a Mexican Empire, but after the United States won its Civil War, the threat of an invasion from the North and growing concerns about the ascendancy of the Prussian military in Europe forced Napoleon to withdraw his army from Mexico. The remaining troops loyal to Maximilian were not enough to stop the growing Republican army, and Maximilian was captured and executed in 1867.
Cactus Throne and issue #15 of ATO

Maps - One full color 22"x34" mapsheet
Counters - 320 full color 1/2" die-cut pieces
Rules length - 10 pages
Charts and tables - 2 pages
Complexity - Medium
Solitaire suitability - Average
Playing time - Up to 6 hours
Design - Andy Nunez
Development - Paul Rohrbaugh
Graphic Design - Craig Grando
Four Roads to Paris
Shortly after Poland was conquered in 1939, Hitler begin urging an immediate attack in the West. The original plans were uninspiring and his generals feared an attritional stalemate. Over the winter the Germans keep taking the measure of their opponents and hit upon a plan was that inspired, risky, and utterly decisive. Ironic of Hitler to assume his remarkable success was simply the new template for all future campaigns. His eyes turned east....
But why, exactly, did France fall? This ATO Annual edition features four top designers all tasked with re-examining the 1940 campaign and answering that very question. They've each settled on a single overriding theme to focus on. Yes, here is an issue not just featuring a game or two, but four complete simulations that provide hours and hours of challenging play and comparison. Don't miss it!
Four Roads to Paris and the 2015 ATO Magazine Annual
Maps - Four full color 17"x22" area mapsheets
Counters - Over 300 full color 9/16" die-cut counters
Cards - 24
Rules length - Around 8 pages each game
Charts and tables - Averages 1 page each game
Complexity - Medium
How challenging is it solitaire? - Poor to Excellent, varies by title
Playing time - Up to 3 to 4 hours for each game, 12 to 16 hours to play them all
Designers - Mike Rinella, Roger Nord, Steven Cunliffe and John Prados
Development - Lembit Tohver
Graphic Design - Mark Mahaffey